Lead Researchers
Dr. Jim Jansen
bjansen@hbku.edu.qa

Dr. Joni Salminen
jsalminen@hbku.edu.qa
Dr. Jim Jansen is a principal scientist in the social computing group of the Qatar Computing Research Institute, an adjunct professor with the College of Information Sciences and Technology at The Pennsylvania State University, and a professor with the College of Science and Engineering, Hamad Bin Khalifa University. He is a graduate of West Point and has a PhD in computer science from Texas A&M University, along with master's degrees from Texas A&M (computer science) and Troy State (international relations).
Dr. Joni Salminen works as a postdoctoral researcher at Qatar Computing Research Institute and Turku School of Economics. His current research interests are heavily focused on personas, including automatic persona generation from social media data (YouTube, Facebook, Google Analytics), persona perceptions, biases in data-driven personas, optimal number of personas, etc.
Lead Software Engineer
Soon-gyo Jung
sjung@hbku.edu.qa

MSc. Soon-gyo Jung is a software engineer focused on news/data analytics and implementing the related systems in social computing group at Qatar Computing Research Institute (QCRI), Doha, Qatar. He is currently strongly interested in social computing, especially exploring its significant impact on society and how people communicate and share culture. He received the B.E. degree in computer software from the Kwangwoon University, Seoul, Korea, in 2014, and the M.S. degree in electrical and computer engineering from the Sungkyunkwan University, Suwon, Korea, in 2016.
Current Research Collaborators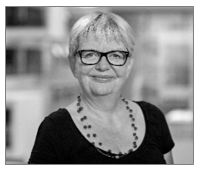 Lene Nielsen
lene@itu.dk

Dr. Lene Nielsen is associate professor at the IT University, Copenhagen, Denmark and part of the Department of Business IT. She has researched personas for 20 years and was the first to write a PhD dissertation on personas. She has previously been a consultant and helped private companies and public organizations develop and apply personas in their design process. She holds a PgDip in film screenwriting and bridges the area of systems development with storytelling. Her research areas include Personas, Scenarios, Human Computer Interaction, User Experience and Narratives.
Past Research Collaborators
Dr. Haewoon Kwak

Dr. Jisun An

Hoyoun Cho