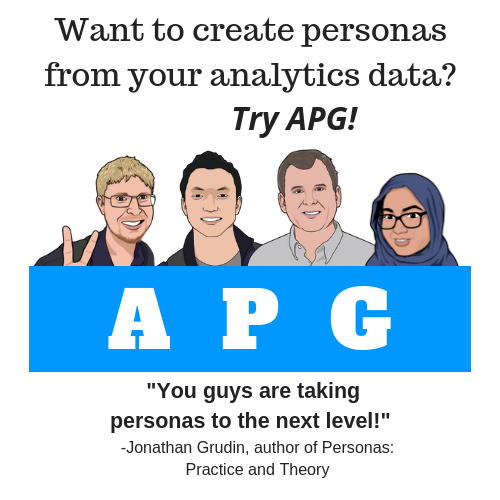 Automatic Persona Generation
Using Real Online Analytics and Social Media Data
Personas are fictitious people describing an organization's core customers or users. Personas were introduced by Alan Cooper in the 1990s as a thinking tool for software developers and designers, and have since then been applied in many contexts, including marketing and advertising, corporate sales, and public health. Automatic Persona Generation (APG) is both a methodology and a system for automatic creation of personas from online analytics data.
APG has been developed at Qatar Computing Research Institute (QCRI)
by a team led by Dr. Jim Jansen.
APG is "designed and developed in Qatar".
"Personas give faces to your customer data."
Dr. Jim Jansen, inventor of APG
"You guys are taking personas to the next level!"
Jonathan Grudin, author of Personas: Practice and Theory (about APG)