Automatic Persona Generation (APG) helps you understand your audiences, customers, and users!
APG uses numbers -- a lot of numbers! -- but presents those numbers in an easy to understand format, a representative person, called a persona.
The use of personas is an interactive design technique with considerable potential for product development, design, content creation and marketing. However, personas have typically been viewed as fairly static. In this service, we implement an approach for creating personas in real time, based on automated analysis of actual aggregated social media data, integrating data from Facebook, YouTube, and website channels for commercial organizations. From these platforms, we gather demographic data and topical interests, leveraging up to hundreds of thousands of profiles and millions of user interactions, along with user insights representing interests and viewpoints. We integrate the data from all three platforms in order to demonstrate that this data can be used to develop personas in real-time. The resulting personas provide insights into competitive marketing, topical interests, and preferred system features for the users of online content and products.
Milestones of the APG Project
ILoveQatar
June 2021
The Innovation of the Year Award 2020, Qatar Foundation Research, Development, and Innovation (QF RDI)
October 2020
Provide Twitter Ads audience size for personas
September 2020
Launch the next step of APG - Quecst: Quick and Easy Customer Segmentation Tool, https://quecst.qcri.org/
August 2020
Support Instagram and Twitter for enriching persona profile
June 2019
AJ+ Français and Español Become Beta Client
May 2019
License of APG to start-up, Vorainsight
April 2019
Teyit Becomes Beta Client
January 2019
Support in-house data for persona generation
December 2018
AJ Arabic Becomes Beta Client
December 2017
Support Google Analytics for persona generation
December 2017
Qatar Airways Becomes Beta Client
October 2017
First Commercial Licensing
July 2017
Support FacebookAds for persona generation
June 2017
Participation In Qatar Science & Technology Park Research To Start-Up Program
May 2017
Qatar Foundation Becomes Beta Client
January 2017
Al Jazeera English And AJ+ Arabic Become Beta Clients
December 2016
Development System Deployed (Support YouTube and Facebook for persona generation)
September 2016
AJ+ Becomes First Beta Client
January 2016
Work Begins On Developing a Prototype Of System
November 2015
Objective of Automatic Persona Generation
To develop techniques for leveraging real user behavior and related demographic data concerning users of a product, service, or content rapidly and inexpensively collected from a variety of social platforms and analyzed in order to generate personas in real-time. Achieving this objective means that the resulting personas are (1) representative of the current users of the product and (2) sensitive that usage can dramatically change based on audience interests or shifts over time.
Commercial Partners
We are currently working with multiple commercial partners (AJ+, Al Jazeera English, AJ+ Arabic, AJ+ Français, AJ+ Español, AJ Arabic, teyit, and Qatar Airways), in the news, social, media and digital content creation areas. We use the system internally at the Qatar Foundation, a non-profit, in the social media and marketing areas. We are actively engaging with partners in other verticals, especially retailer and education.
If you are interested in leveraging APG to better understand your online audiences, customers, or users,
please contact Jim Jansen bjansen@hbku.edu.qafor a consultation.
Real Example of Automatic Persona Generation
A. Data Collection Organization
AJ+ (http://ajplus.net/) is an online news channel from Al Jazeera Media Network that is natively digital with a presence only on social media platforms and on a mobile app. Its media concept is unique in that AJ+ was designed from the ground up to serve news in the medium of viewer, versus a teaser redirecting to a website.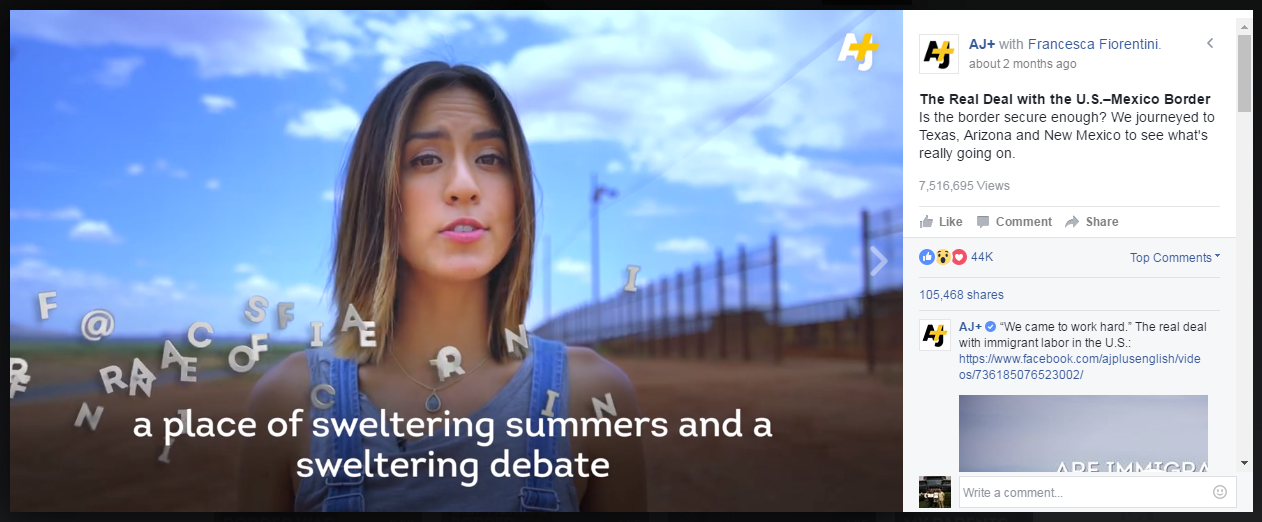 Example of AJ+ Facebook Video with captions, Likes, Shares, Comments, and Replies
B. Data Collection
● Data Collection and Analysis (YouTube)
Personas typically contain, along with behavioral characteristics, demographic information such as gender, age, and location, which can be captured from YouTube data. AJ+ YouTube channel analytics anonymously recorded user (e.g., gender, age, country location, and which site the user comes from) for each of AJ+ videos. We leverage this data to include demographic information into our automatic persona generation system. We correlated the demographic aspects with the topical classification of the video in question using a twenty item news topic taxonomy for the news videos. With the demographic data, we could locate similar Twitter accounts, and with the news topic, we could correlate with our Facebook clustering data.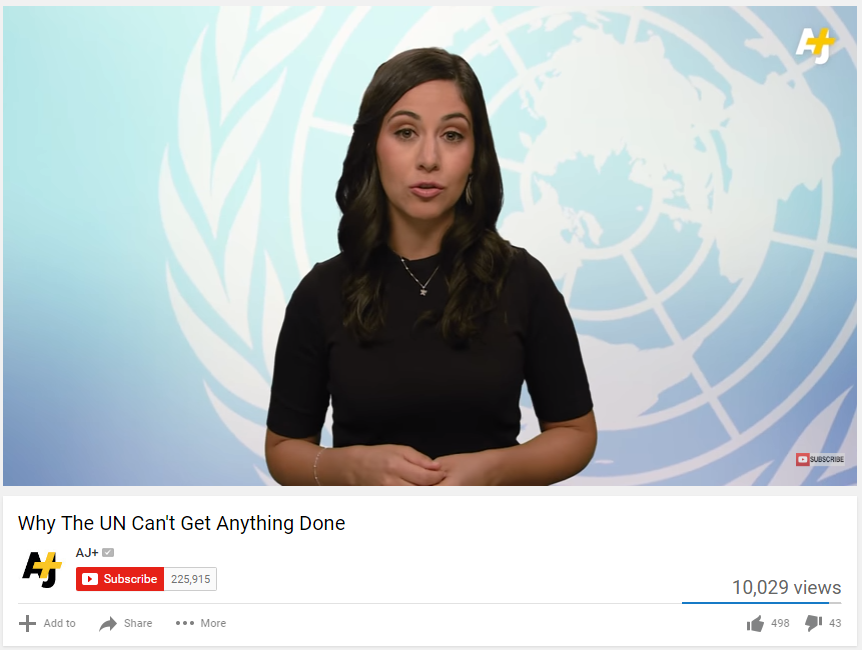 Example of YouTube Video from AJ+
● Data Collection and Analysis (Facebook)
To automatically generate personas from the social media data, we firstly find a set of users who share the similar behavioral patterns, then, we identify distinct demographic characteristics of those users to create the personas.
● Data Collection and Analysis (Twitter)
To integrate additional persona aspects into our system, we leveraged the Twitter social media platform, specifically the Twitter bio, which is an aspect of Twitter profiles that users complete when registering on the platform. We leverage the Twitter bios to provide the non-behavioral aspects of the personas, specifically quotes constructed narrative including in the profiles.